Our Beat the Heat conference brings experts and specialists from across the state together to make sure that every child matters.
Dr. Paula Freeman
Bring It! Creating Authentic and Responsive Classrooms
Dr. Freeman has worked in diverse schools for over 20 years as an educational aide, Special Education teacher, Bilingual educator, and Professional School Counselor. She is a specialist in building capacity in school communities and believes in the power of parental involvement. Parents are the child's first and most influential teacher. Paula can help parents maximize the school experience for their child.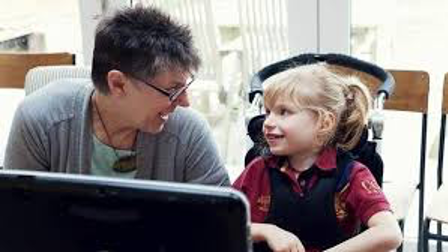 Susan Norwell

Emergent Literacy for Complex Learners: Where Do We Start?
Susan Norwell M.A. Special Education, has worked with a wide array of students, including those with Rett Syndrome, Autism and Multiple Disabilities for the last 40 years. She has spent the last 28 years in private practice working primarily with children on the Autism spectrum and girls who have Rett Syndrome. She is trained in "Greenspan's Floortime" model and would consider herself a relationship based educational specialist.
Patricia Obrzut M.S., O.T.R/L

Fostering the Emotional Development of Learners with Multiple Special Needs
Patricia Obrzut M.S., O.T.R/L is the Assistant Director of Penrickton Center for Blind Children, a private, non-profit organization serving special needs children.
Ms. Obrzut has a Master's Degree in Occupational Therapy and received the permission of Dr. Lilli Nielsen in 2002 to provide Active Learning educational trainings.
Padmaja Sarathy 
Strengthening Executive Functioning with Environmental, Instructional, and Child-Specific Scaffolds
Padmaja Sarathy is a highly sought after, globally engaged educational consultant and author with extensive expertise in the fields of special education and early childhood education
Accessibility is a priority at ESC Region 13. We will automatically be providing live captioning. If you need additional accommodation, please register as soon as possible to let us know!