Frequently Asked Questions
Three Steps to Attending Beat the Heat
How to Launch Your Online Course
This year's Beat the Heat is happening entirely online through our Canvas system. Click the link below to learn how to launch your online course.
Are you an occupational therapist?
This workshop meets the ECPTOTE criteria for "acceptable continuing education" referenced here: https://www.ptot.texas.gov/page/continuing-education. 
The standard certificate of completion that will be emailed to everyone completing the workshop exit tickets meets OT documentation requirements (Documentation must identify the licensee by name, and must include the date and title of the course, the name and signature of the authorized signer, and the number of hours or contact hours awarded for the course.)
Are you a physical therapist?
There are no TPTA CEs available for this workshop.
Are you a speech language pathologist?
There are no TSHA CEUs available for this workshop.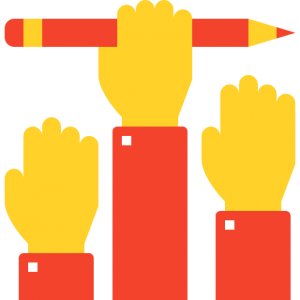 Online Courses – Browser Minimum Requirements
Before registering for or beginning a Region 13 online course, please be sure your computer is set with the following set of minimum technical requirements.
Most courses utilize video and audio, so be sure you have speakers or headphones.
Be sure your web browser is up to date with the latest versions. We recommend Chrome, FireFox, Safari, or Edge. You can check out the latest versions at

 

https://updatemybrowser.org/

 

and also see what version you are running currently. 
Note: Internet Explorer is no longer supported. Microsoft has transitioned to the Edge browser.
Note taking – be ready to take notes for your courses. Most courses have formative knowledge checks throughout as well as a final course test at the end to receive credit.
Be prepared to participate via assignments and discussion posts.
How to Access Certificate
Accessing your certificate is really quick and easy.
Be sure you are logged-in to your E-Campus account
At the top right under My Account – click TRANSCRIPT
Locate the class listing for which you wish to print the certificate.  Look to the right of the workshop name.
If you see "Take Post Workshop Survey", click to complete the survey.
Once the survey has been completed, return to MY TRANSCRIPT.  You will now see the CERTIFICATE button. Click!
Accessibility is a priority at ESC Region 13. We will automatically be providing live captioning. If you need additional accommodation, please register as soon as possible to let us know!