Sometimes we just want to scream, Behave!
Whether it's collecting data, explaining classroom rules, dealing with difficult kids, restoring relationships, and so much more, we know dealing with behavior can be stressful. Sometimes you just want to scream "Behave!" But, we know that's not productive either.
That's why we're hosting our Behave!'18 conference. It stemmed from the times when, we too, have felt frustrated enough to just scream "Behave!" We thought to ourselves, what would I want to learn if I were in the classroom dealing with students every day, and then we created a conference centered around those issues.
We're tackling dealing with difficult students, explaining trauma, creating ideas for positive classrooms, exploring mindfulness and so much more. It's a 1-Day behavior bash that will help silence that inner scream inside.
Angela Isenberg
Education Specialist, Region 13
Angela has 22 years of experience in education. She has been in her current position for 12 years. Angela has trained and provided coaching support to over 200 campuses for PBIS.
She is also a certified Restorative Discipline coordinator. She is a trainer for Interventions, Coaching Classroom Management, CHAMPS, and Why Try. Her favorite part of working at Region 13 is the connections she builds with both internal and external clients.
Albert Felts
Senior Coordinator Student Support Services, Region 13
Albert Felts is the Sr. Coordinator for Student Support Services at Region 13. He has been with Region 13 for the last 17 years.
Prior to joining Region 13 he worked with behaviorally challenged children and adults with severe cognitive and/or mental health deficits in both acute hospital and residential settings. He has an extensive background in mental health, positive behavior interventions and supports, school climate change, and leadership development.
Monica Kurtz
Education Specialist, Region 13
Monica L. Kurtz is an Education Specialist at Region 13. Monica has a B.S. in Applied Social Sciences. Her background includes over 10 years' experience in early childhood education, as well as 15 years with the Texas School for the Deaf working with students from Kindergarten to adult learners who are deaf and also have additional disabilities.
Monica presents professional development training to educators throughout the region focusing on social/emotional learning, behavior, and early childhood trauma. She also visits schools to work directly with educators on training and special projects.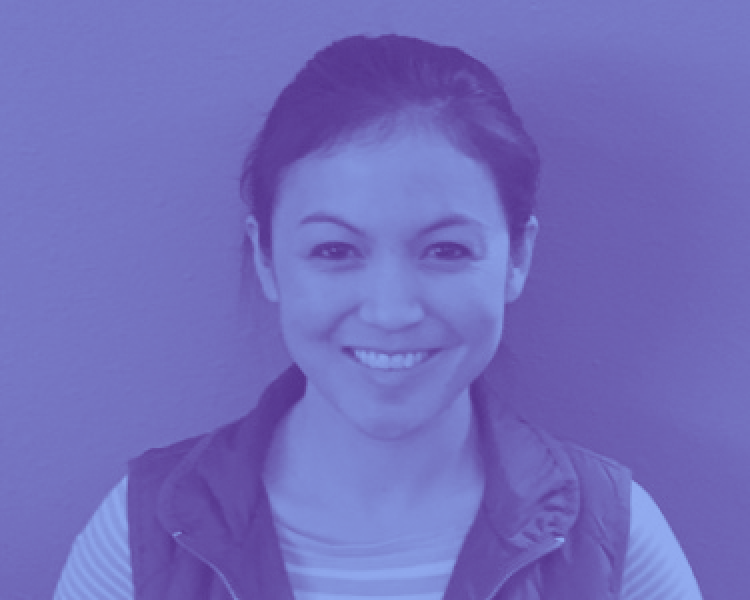 Amy Fanetti
Education Specialist, Region 13
Amy Fanetti is a Nationally Certified School Psychologist (NCSP), Licensed Specialist in School Psychology (LSSP), and an Education Specialist in behavior at Region 13.
Amy began her career teaching elementary special education and providing private care and tutoring to children with Autism. She has spent the last five years working as a school psychologist, specializing in school wide RTI systems and implementing strategic and intensive academic and behavior interventions. At Region 13, Amy provides contract evaluation services, FBA/BIP trainings,  and student/staff support for students with moderate/severe behavior concerns.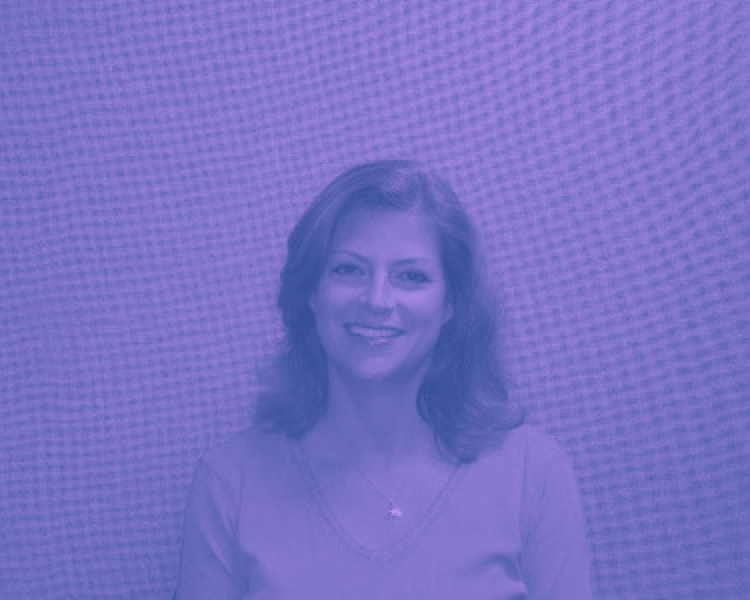 Janice Burch
Education Specialist, Region 13
Janice Burch has 28 years of experience in education. She is currently in her 12th year as an Education Specialist at Region 13. Janice provides trainings and coaching on a variety of topics including Positive Behavior Interventions and Supports (PBIS), classroom management, CHAMPs, CPI, and Dealing with Difficult Students. 
She has 13 year old twins of her own. She enjoys using her experience in education and her experience as a mom to train educators about "best practice" ideals for working with ALL students and especially those with behavior challenges.
Standard Ticket
18 breakout sessions

Meet with a specialist

A full day of professional development
9:00 – 10:10
Building Relationships from Day One
Learn activities that you can do with your students from the very first day of school that set the foundation for building positive and meaningful relationships.
Dealing With Difficult Students
Every teacher's got their share of difficult students, this session will give you basic strategies for dealing with, and responding to, common misbehaviors.
No More Teachers, No More Books, No More Teachers' Dirty Looks
Learn how to build class consequences that work instead of taking away recess or sending your students to the office. This session will provide participants with an array of classroom consequences that address behavior.
Self-Monitoring your Behavior
Learn how to hold students accountable for their behavior by having them self-monitor. We'll cover how to set up self-monitoring, forms to use, and what you can do with the data.
Trauma: Part 1
Trauma is an unfortunate reality for many of our students. We'll look at the role that trauma plays in our classrooms: what does it look like, and how can we respond?
10:20 – 11:30
Changing the Teacher Conference
Change the way you engage in behavior conferences with your students. Instead of talking at students about their behavior, learn to talk with them using restorative questions.
Collecting Classroom Data
We'll discuss effective ways to take behavior data in your classroom, what it means, and what to do with it once you have it!
I'm Not Gonna and You Can't Make Me!
Dealing with students who are oppositional and defiant can be puzzling and frustrating. How do you motivate the student who does not seem to care about anything? Join our discussion as we search for solutions.
Pinterest Fail: Must Haves for the Physical Environment
Students won't learn more or behave better in a classroom full of colorful, cute posters and containers. Come learn about the must-haves for every classroom, the importance of each iteam, and what you need to consider for every aspect of the physical environment.
Trauma: Part 2
Trauma is an unfortunate reality for many of our students. We'll look at the role that trauma plays in our classrooms: what does it look like, and how can we respond?
1:00 – 2:10
Help, I've Tried Everything!
If your teachers are frustrated with mild student behavior in the classroom you might need to add to your tier 1 process. In this session we'll provide tools and interventions that can be used by classroom teachers as part of tier 1 behavior RtI.
Mindfulness and You
Mindfulness has become a buzzword in education lately. We'll dive into mindfulness, explaining what it is, why it's helpful, and how it helps us respond to trauma.
Reward Systems
Reward systems can be useful and effective in any classroom setting. You'll learn detailed descriptions and step-by-step implementation of common reward systems including the Bingo Board and Lottery Tickets. We'll also discuss a variety of options to tweak or adapt these systems to meet your needs.
Skill Based Behavior Goals
You'll learn how to create behavior goals that are about more than just compliance. Skill based goals help your students develop the skills they'll need to be successful citizens of the world!
2:20 – 3:30
Getting Back to Basics of Classroom Management
Doesn't matter if you're new to teaching or a seasoned veteran of the education world, this session will cover the basic classroom structure, how to set expectations, and how to prepare yourself to start the year off on the best foot.
25 Ideas to Build a Positive Classroom
From building connections to energizing students, this session is about ideas. You'll walk away with a variety of positive strategies to increase student morale and buy-in.
Their Behavior is Exhausting
Trust us, we know that your students can be exhausting, the question is, what do we do about it? We'll give you practical solutions for dealing daily with ADHD students.
Secondary Trauma and Self Care
You're an important part in the lives of your students. Often, you put the needs of others ahead of your own needs. Sound like you? Join us for an impactful discussion about the risks of secondary trauma and how we can best take care of ourselves while dealing with our students.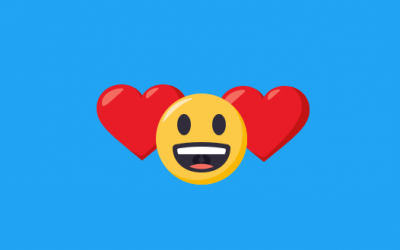 It's hard for us to master self-compassion. We're constantly being told that we're not good enough and that we need to change. Whether we're in line at the grocery store, listening to the radio, browsing around on facebook, snapchat, instagram, or twitter, there are always sources telling us to change. We're bombarded by advertisements telling us the best hair styles, how to lose weight, wear the right clothes, change this, and fix that.
Located at The Education Service Center, Region 13 at our beautiful east austin campus.
5701 Springdale Road
Austin, TX 78723
(512) 919 - 5328
Angela.Isenberg@esc13.txed.net