Angela Isenberg
Program Manager, ESC Region 13 Behavior
Angela has been a member of the Region 13 team since 2005. Prior to the service center, Angela was a high school teacher and a member of her campuses PBIS team. She went through the Behavior Coach Endorsement program at Region 13 and began her journey for behavior support. She provides training and support on Restorative Practices, Coaching Classroom Management, CHAMPs classroom management, Why Try, True Colors, Positive Behavior Interventions and Supports, and Satori Alternatives to Managing Aggression. 
Albert Felts
Senior Coordinator, Student Support Services
Albert Felts is the Sr. Coordinator for Student Support Services at Region 13. He has been with Region 13 since 2000. 
Prior to joining Region 13 he worked with behaviorally challenged children and adults with severe cognitive and/or mental health deficits in both acute hospital and residential settings. He has an extensive background in mental health, positive behavior interventions and supports, school climate change, and leadership development.
Amy Fanetti
Licensed Specialist in School Pyschology
Amy Fanetti is a Nationally Certified School Psychologist (NCSP), Licensed Specialist in School Psychology (LSSP), and an Education Specialist in behavior at Region 13.  Amy began her career teaching elementary special education and providing private care and tutoring to children with Autism. She has spent the last five years working as a school psychologist, specializing in school wide RTI systems and implementing strategic and intensive academic and behavior interventions. At Region 13, Amy provides contract evaluation services, FBA/BIP trainings, and student/staff support for students with moderate/severe behavior concerns.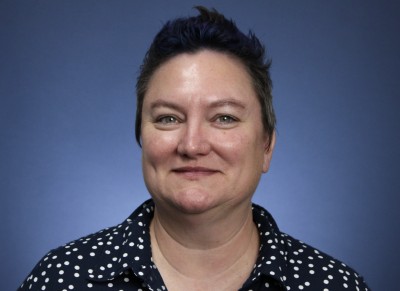 Monica Kurtz, M.Ed.
Behavior Specialist, ESC Region 13
Monica joined the team at Region 13 in 2017. Her background includes over 10 years of experience in early childhood education, as well as 15 years at the Texas School for the Deaf working with students from Kindergarten to adult-learners who are deaf and also have additional disabilities.  Her work at Region 13 includes supporting and coaching behavior teachers and programs, supporting the PREPARE curriculum, and working with educators to support individual students. Monica has a master's degree in education, focusing on trauma and resiliency in curriculum. She is passionate about working with educators in understanding the effects of childhood trauma and how to build resiliency and student coping skills.
Janice Burch
Behavior Specialist, ESC Region 13
Prior to joining Region 13 in 2005, Janice spent 15 years in the classroom.  She has extensive knowledge and experience in training and coaching a variety of topics including PBIS, classroom management, CHAMPs, Tough Kids, cultural competency, restorative practices, CPI, MTSS, and self-contained behavior units.  She enjoys using her expertise to train educators about best practice ideals for working with ALL students and especially those with behavior challenges.
Mary Black
Program Manager, ESC Region 13 Strategic Instruction
Mary Black works with teachers and principals in creative and strategic planning for curriculum and instruction at schools with diverse student populations. She has years of leadership experience in secondary schools, beginning her educational career as a high school English teacher in an urban high school, also serving as a high school principal. She is currently Program Manager and the Certified SIM Professional Development Leader for the SIM team at Region 13.
Amanda Epsztein
TRAC Behavior Interventionist, Baty Elementary have been in elementary education for 13 years now, and have taught 2nd-5th grade, RTI, and am now currently our behavior interventionist at our school. I have always enjoyed classroom management and now that I am working primarily with behavior, I get to constantly try out new strategies and techniques. I love collaborating with colleagues and getting to share ideas back and forth, since we all know behavior can be a VERY interesting world…
Shannon Voigt
District Behavior Specialist, San Marcos CISD
She specializes in trauma informed care, social emotional learning, and behavior inclusion programs. Shannon enjoys coaching teachers, team building within campus programs, and creating systems within special education to increase effectiveness and efficiency. She is certified in Special Education with a Masters in Educational Leadership.
Kristie Campo
Behavior Specialist, Joe Lee Johnson Elementary
Kristie has been in elementary education for 14 years. For the past 3 years, she has been a behavior interventionist on her Pre-K -5 campus. She enjoys coaching teachers, working in small groups with students, and creating/maintaining effective and efficient school-wide systems. We know that behavior is a form of communication.  Sometimes students communicate in inappropriate ways, Kristie believes that it is our RESPONSIBILITY to help each student find their best and most appropriate ways of communicating! 
Like what you're reading?
Join our digital conference to learn even more.