July 10 - 12, 2019
ESC Region 13 • Austin, Texas
Early-bird has been extended! Register before May 31st using offer code AdVac19Promo to take 15% off!
Gifted Education Re-imagined!
Join us this summer for the Advancing Academics Conference. We're spending three days, celebrating and exploring STEM, Project Based Learning, Gifted and Talented, and Advanced Academic Students.
 We'll have sessions on incorporating depth and complexity, extending lessons and activities in the classroom, updates on the AP structure, STEM activities for early childhood, and plenty of other strategies, resources, tips, and tricks. Attendees will receive 18 hours of credit at the conference, and we'll provide information on how to attend discounted web-based courses in order to round out their transcripts to a total of 30 hours towards their GT certifications!
Ian taught gifted students in California where he grew up as a gifted kid himself. On his journey to become a teacher, he earned a degree in Computer Science, briefly played bass in an almost successful rock band, and married a fashion designer. Ian now lives in Portland, Oregon where he writes about gifted education at Byrdseed.com and develops video for students at Byrdseed.TV.
Keynote and Breakout Sessions

Playground

6 Hours GT Credit

12 Hours CE Credit
Register before May 31, 2019

Use discount code AdVac19Promo when registering

Keynote and Breakout Sessions

Playground

6 Hours GT Credit

12 Hours CE Credit
Keynotes and Breakout Sessions

Playground

6 Hours GT Credit

12 Hours CE Credit

For groups of 5 or more, contact Ben Zink for discount information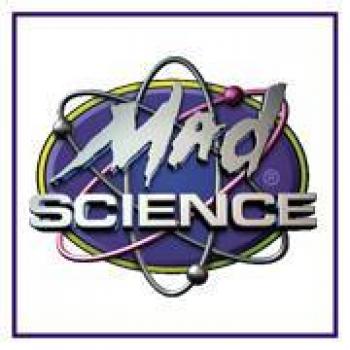 We make it our mission to spark imaginative learning! Mad science is the leading science enrichment provider for children in pre-kindergarten through grade 5.  We deliver unique, hands-on science experiences to children.
The Museum's mission is to play a leading role in transforming the nation's relationship with science and technology.
This role becomes ever more important as science and technology shape and reshape our lives and world, and it means we:
Promote active citizenship informed by the world of science and technology
Inspire lifelong appreciation of the importance and impact of science and engineering
Encourage young people of all backgrounds to explore and develop their interests in understanding the natural and human-made world

Since 2009, Shmoop has been a digital publishing company with a point of view. Our teaching method revolves around the basic idea that learning is often too hard—so we carry gallons of humor-laden academic WD-40 to squirt on the tracks whenever we can. If students enjoy the process, they will do it...more.
WeTeach_CS educates, empowers, and inspires K-12 CS teachers, administrators, professional development providers, and university instructors to realize the vision of CSforALL. The STEM Center at The University of Texas at Austin serves as the backbone organization for the WeTeach_CS collective impact network which consists of numerous collaboratives serving hundreds of districts, schools, and educators in every region of Texas. WeTeach_CS is dedicated to broadening participation in computing for every Texas student regardless of race, gender, income, or location and leverages the STEM Center's extensive research and data collection expertise to guide strategic improvement in computing education at a state and national level.
ESC Region 13
5701 Springdale Rd
Austin, Texas 78723